Your Partner in Paper and Hygiene Solutions
Livi is a world-class paper and hygiene brand servicing New Zealand's Away from Home market. Part of the home-grown Cottonsoft group, Livi is renowned for its quality, value, and wide range - making it the ideal choice for Kiwi businesses that value flexibility and cost-effectiveness without compromising on comfort or hygiene.
Sustainability
Environmental responsibility is critical to our business. As a socially, economically, and environmentally responsible company, we adhere to stringent environmental laws, only sourcing our fibre from internationally certified suppliers.
Learn more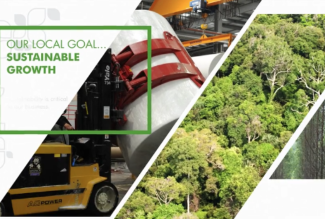 Providing clean restrooms with good quality hygiene products demonstrates care for those who use them – whether they be employees, clients, or visitors. At Livi, we're driven by a commitment to deliver high quality, sustainable and good value products to places of business – whatever they might be and wherever they are located in New Zealand (NZ). These include Education, Food Service and Hospitality, Food Processing, Health, Industrial, Long-Term Care, Office, Venues, Residential Aged Care, Retail and Accommodation. In fact, just about anywhere there's a restroom is a natural habitat for Livi. As you would expect, all Livi products undergo rigorous quality control to ensure they perform to the highest standards. That's why so many Kiwi organisations, both big and small, put their faith in our brand to help them maintain the highest of hygiene expectations.